Cosmic Origins Program Analysis Group (COPAG)
Science Interest Groups (SIGs) and Science Analysis Groups (SAGs)
Currently, the COPAG has three Science Interest Groups:
The COPAG is considering starting a Technology Interest Group (TIG)
The COPAG uses Science Analysis Groups (SAGs) for topical consideration of COR-relevant science and technology issues. Membership of the SAGs is freely open to any interested parties. Each SAG and SIG coordinates with the EC through a member selected from the Executive Committee.
Currently, there are no active SAGs in the COPAG.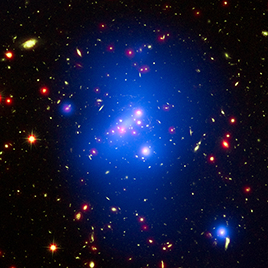 ---
COR News
Program News and Announcements
24 Oct 2017
NASA Astrophysics Division, Science Mission Directorate, announces invitation for public nominations for service on its Astrophysics Advisory Committee (APAC). Deadline for NASA receipt of all public nominations is
December 1, 2017.
» [
PDF
]
27 Sep 2017
NASA SMD seeks Nominations for COPAG Executive Committee » [
PDF
]
11 Sep 2017
Community Announcement: Visiting Astrophysics Program Scientists at NASA Headquarters »
Details
Project News
---
Links