About Cosmic Origins
How did we get here?
Answering this question is one of the key goals in NASA's Astrophysics Division, and is the main objective of its Cosmic Origins (COR) Program.
Here are some of the topics our work focuses on:
Stellar lifecycles and the evolution of the elements
Early formation and evolution of planetary systems
Archaeology of the Milky Way and its neighbors
History and evolution of galaxies and supermassive black holes
First light and reionization
No one mission or observatory can provide all the answers. The Cosmic Origins Program includes telescopes that together operate across much of the electromagnetic spectrum. From the iconic Hubble Space Telescope's groundbreaking science to the future discoveries awaiting us with the James Webb Space Telescope and more to come, Cosmic Origin's facilities help us in our search for answers to the biggest questions about our universe and its origins.
---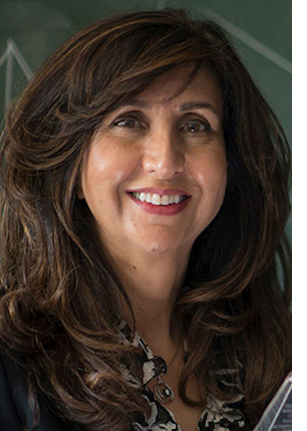 International Day of Women and Girls in Science is Saturday, February 11th. In recognition of this day, we're highlighting Shouleh Nikzad from NASA's Jet Propulsion Laboratory. At the recent American Astronomical Society conference, Shouleh was nominated for and received the Joseph Weber Award for Astronomical Instrumentation. This was given to Shouleh "for her pioneering contributions pushing the boundaries of ultraviolet/visible photon-counting charge-coupled devices, her sustained infusion of related technologies across multiple fields, her diligent engineering leadership, and her consistent and attentive mentoring of early-career instrumentation researchers." Read more at https://aas.org/press/aas-names-recipients-2023-awards-prizes.
Webb Unveils Dark Side of
Pre-stellar Ice Chemistry

An international team of astronomers using NASA's James Webb Space Telescope has obtained an in-depth inventory of the deepest, coldest ices measured to date in a molecular cloud. Read more.
---
COR News and Events
See our new Events Calendar
Current and Upcoming Events
Program News and Announcements
Project News
---
Links