Stars Science Interest Group (Stars SIG)
The Cosmic Origins program is forming a science interest group (SIG) that will help NASA understand and implement recommendations from the upcoming decadal survey in the area of stars and stellar populations. This group will also sponsor discussions, research seminars, and periodic meetings.
Participating in a science interest group is an opportunity to meet people and make professional connections. It is an opportunity to learn about NASA astrophysics and share in the joy of creative science. It is also an opportunity to help others and give back to the astronomical community. There would be a possibility for incentives such as travel funds made available to attend conferences.
Participating in a science interest group can be a minimal time commitment.
NASA's First Asteroid Sample
Has Landed,
Now Secure in Clean Room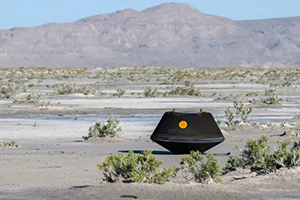 Congratulations OSIRIS-REx! After years of anticipation and hard work by NASA's OSIRIS-REx team, a capsule of rocks and dust collected from asteroid Bennu finally is on Earth. It landed at 8:52 a.m. MDT (10:52 a.m. EDT) on Sunday. Read more.
---
COR News and Events
See our new Events Calendar
Current and Upcoming Events
Program News and Announcements
Project News
---
Links