NASA's First Asteroid Sample
Has Landed,
Now Secure in Clean Room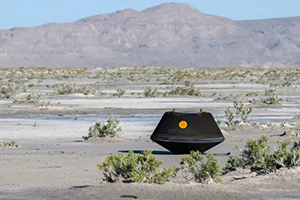 Congratulations OSIRIS-REx! After years of anticipation and hard work by NASA's OSIRIS-REx team, a capsule of rocks and dust collected from asteroid Bennu finally is on Earth. It landed at 8:52 a.m. MDT (10:52 a.m. EDT) on Sunday. Read more.
---
COR News and Events
See our new Events Calendar
Current and Upcoming Events
Program News and Announcements
Project News
---
Links